Meet the team: Céline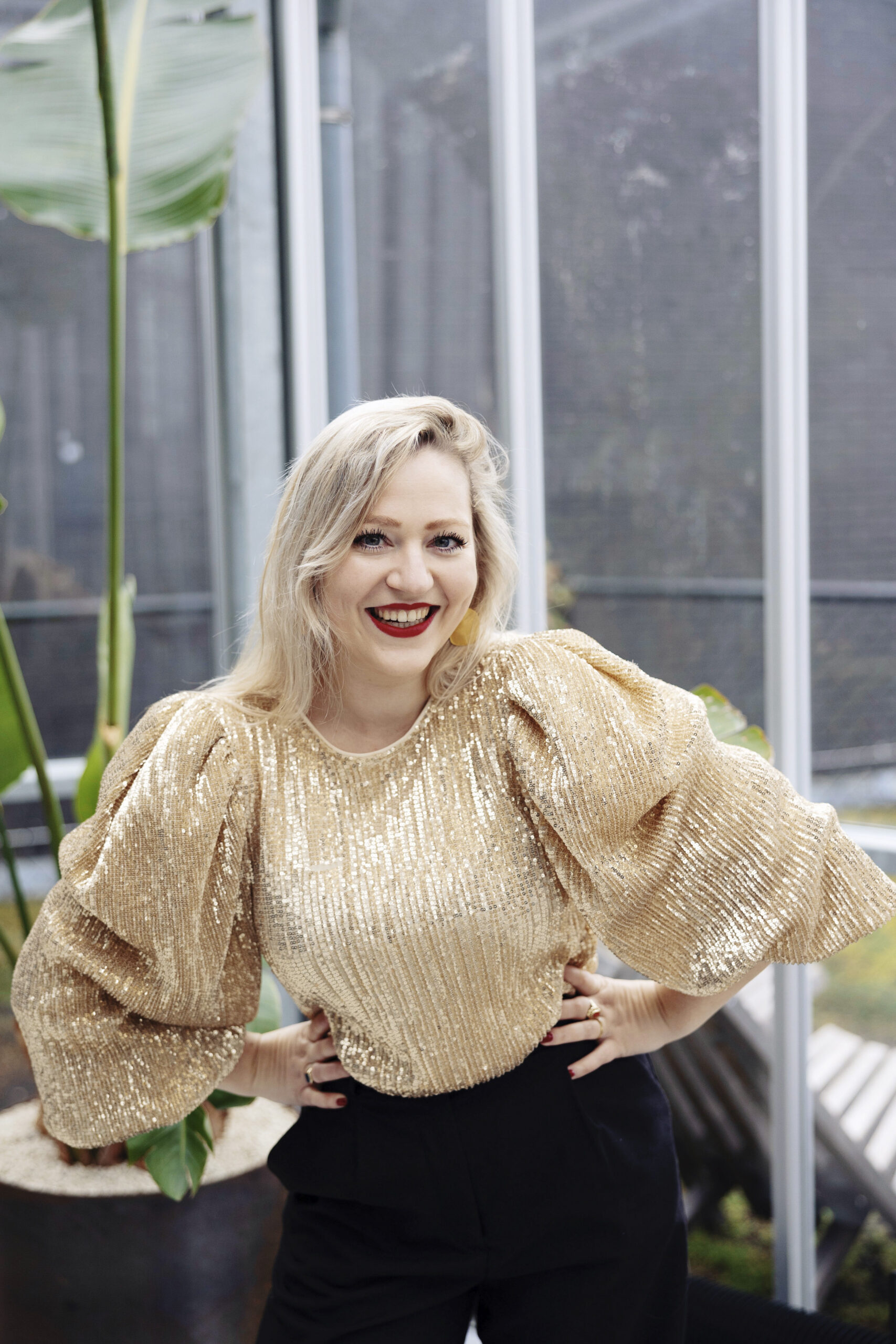 Céline Janssen – Opera Innovator
In this series of "Meet the team" we will introduce you to all our team members and experts, one by one. This is done by asking a standard set of questions, including the Question for the Future! This time we will introduce you to Céline Janssen, an Opera Innovator working with Minkowski!
Why do you work with Minkowski?
For me Minkowski is: innovative, future-oriented, thinking out of the box and open to creativity and new ideas. This is in line with my vision as Opera Innovator. I am always developing new forms of opera. It's very interesting to see how show business resembles the corporate world. These worlds may seem different, but it becomes really interesting when you put these 2 worlds side by side: auditioning is just like an application or a pitch; getting out of your comfort zone, discovering what your specialties are, but also what your pitfalls are.
In the opera world you always have a role, how do you ensure that your voice fits within the whole production? Also look at the role of the conductor, a leading role, the conductor always conducts a measure too early. He conducts something that is yet to come. So a conductor must always look one step ahead… Recognizable?
Question for the future: What experience changed the course of your life, and why?
I can clearly remember the moment when my theatrical side came out. I was 6 years old and was with my parents at the musical Beauty and the Beast. There's a scene in that musical that has always stayed with me, like a kind of trauma… The moment the beast falls off the balustrade and lies there on the ground and Belle rushes at him and tries to revive him…I was completely hyperventilating. And then a huge cry followed. And so I was already sent out of the theater at the age of 6. My parents asked me 'what's going on?' To which I said: what's going on? All the drama of both Beauty and the Beast I felt times 10.. like I was experiencing it myself! Then it was clear to everyone once and for all… the drama queen in me had made herself known!
I did Gymnasium and even a year of Law School, but the theater world has always attracted me. Luckily I auditioned successfully for the Conservatory and that was the best decision of my life!
How do you make history by changing the future?
Opera is history, it is one of the oldest forms of music. My goal is that opera, just like before, is by and for everyone. And at the same time attracting a new audience. For example: I often sing O Mio Babbino Caro by Puccini, a song written in 1900. But it was, at first, also meant for the public from 1900. Of course some things or songs are timeless, but to attract a new audience and to keep surprising the opera fans, it is good to look ahead. That can be done by sometimes a small or a large adjustment. We learn from history, we learn to look further. Now it's up to you.
For me it's important to see what you can get out of something and still bring innovation. So, why not combine opera, classical singing, with rock or pop? With a song from this age, everybody knows, so that everyone can sing along? Not an opera-song with lyrics from 200 years ago, but a song from this age. For me, opera is way more of a cross-over form. I love to sing Queen's Who Wants To Live Forever, Adele's Skyfall, Hazes' Bloed, Zweet en Tranen or ACDC's Highway to Hell in opera-form! Or sing a traditional opera aria, but with adjustments appropriate to this time… Opera per tutti !
Do you want to know more about our team? Check about us.