Organization development
Strategy is all about making decisions. But in an increasingly dynamic and unpredictable world, making the right decisions is becoming both more critical and more complex than ever before. So, how do you determine your organization's next best action?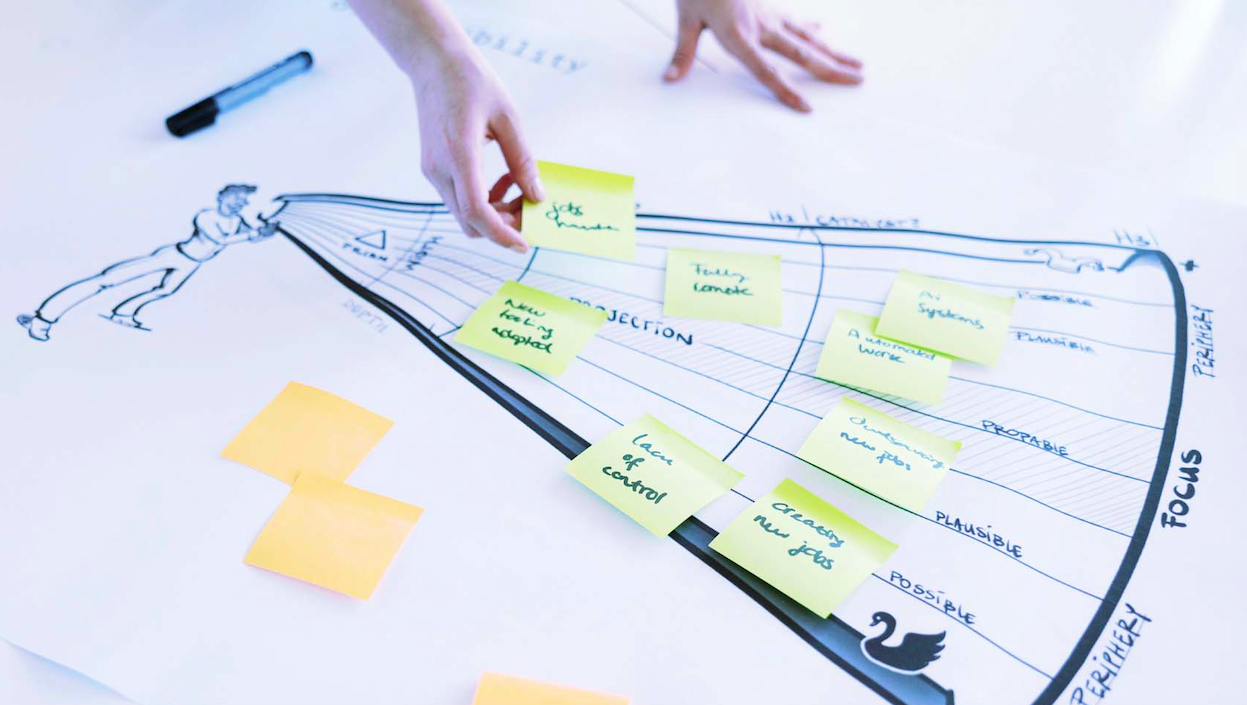 Cone of Possibilities
We help you do this by mapping what is relevant for you in the future, using our Cone of Possibilities approach. From there, we co-create multiple future scenarios to increase your strategic options. These varying options will challenge the fundamental beliefs of your organization, allowing you to explore the impact of each possibility. This will in turn allow us to map your direction and identify the actions required to achieve the organization's ambitions. We don't do this for you, we do it with you.
"Determine your organization's next best action by mapping your strategic options"
Strategy as an experience
A strategy designed to prepare you for multiple future possibilities is a process, not a document. Which is why the process we design and facilitate with you will ensure the involvement of everyone in your organization in the execution of your strategy. After all, it's people that make change happen, not strategy documents.
Read more about our Cone of Possibilities
Request our method
Or give us a call at +31(0)20 21 01 730