Leadership development
As the world grows increasingly unpredictable and changes more pervasive and perpetual, so does the need for a new approach to leadership development. One focused on futures readiness and possibilities. The mindset, skillset and tools we've identified for this approach are based on hundreds of interviews with thought leaders, experts and scientists. The result is something we call the "Futures Readiness Framework".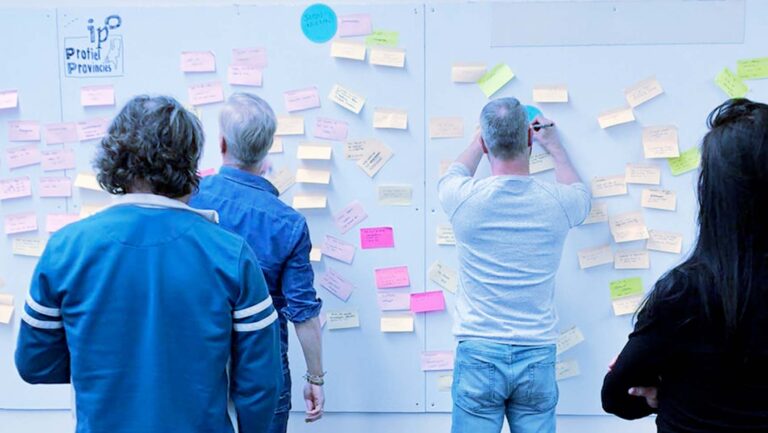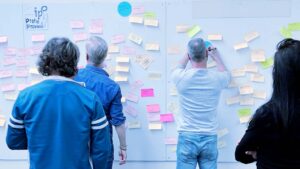 Futures Readiness
This framework is the backbone of our leadership development programs, which we tailor to the various layers of an organization and co-create together with our clients. We do this because we believe that everyone in an organization has what it takes to lead and create new futures, and should be equipped to do so.
"We give people the tools, skills and the right mindset to build better futures"
Empower everyone
We work with leaders to help them develop a mindset that embraces complexity and uncertainty. This mindset is purpose-driven in mapping possibilities and finding direction, and it empowers everyone in the organization to create strategic plans and thrive on change. We provide practical tools you can use on a daily basis to improve the futures readiness of your organization and we give leaders the skills to build better futures.
Leadership Development
Our leadership programs offer participants a hybrid learning experience: live face-to-face sessions are mixed with asynchronous online learning, live online workshops, and peer-to-peer coaching.